States issuing Stay at home order literally skyrockets sales of hemp flower.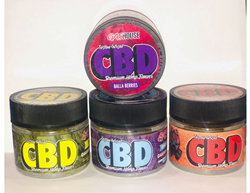 Quality hemp flower straight to your door from one of the leading flower companies is a definitely a game changer

OAKLAND, Calif. (PRWEB)
March 26, 2020
Cannabis company Gashouse the brand announces federally compliant online sales of premium greenhouse and indoor CBD hemp flower for sale delivered right to your front door by the US postal service. Company CEO Felix Murry III says, "This is a huge step for our company being able to deliver these these high quality CBD hemp flower products straight to your door especially in these times of isolation, and hopefully we can help people cope with some of the anxiety amongst other things that's currently being felt right now." As of late we've seen a huge surge in online sales so hopefully these are indications on a strong healthy hemp market in months to come.
Share article on social media or email: