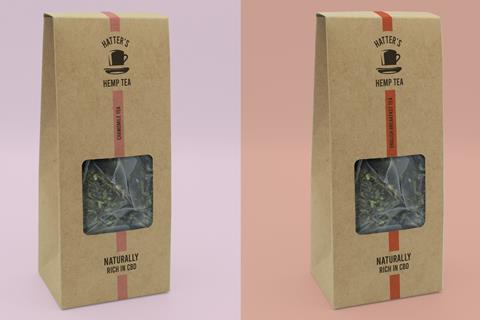 Hatter's Hemp Tea has rolled out a range of CBD-infused tea exclusively across Holland & Barrett stores natiowide, following a trial in a small number of the retailer's branches.
The new lineup comprises four variants, each offering 50% hemp content: English Breakfast, Green, Lemongrass & Rosehip Boost and Chamomile (rsp: £19.99/20 bags).
The quartet would "help curb Britain's appetite for a cuppa whilst also bringing the anxiety and stress-reducing benefits of hemp to the nation" said Hatter's.
The brand's founder and CEO Simon Manthorpe said it had worked with "some of the finest specialists in their field" to craft flavoured teas that "balance well" with the earthy notes of hemp.
"The delicate flavours of chamomile, for example, have not been lost," he added.